Educating for Character I
Through Games & Activities
Doable Ideas & Fun Activities for the Classrooms
2 Add'l Seats Free for each Participant Registered before 21 Feb 2013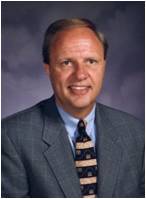 Workshop Details
| | |
| --- | --- |
| Fee: | S$980 per participant |
| Include: | Lunches, Snacks and Seminar Coursebook |
| Date: | 28 Feb - 1 Mar 2013, Thurs-Fri 2 days |
| Time/Venue: | 9.30am to 5pm, Tampines Junior College (may change Venue) |
Early Birds Perks :
2 Add'l Seats Free for each Participant Registered bef 21 Feb 2013

Plus
1 Inspiration CD : Printer-Ready Posters, Screensavers Quotes, Articles, Forms, etc.
$30 Book Voucher for FIRST 20 Paid Registrations
Workshop Presenter
Dr. Gary Smit, PhD, is a world renowned authority and guru on Character Development. He is an excellent international speaker and trainer having worked and consulted with global corporations, governments, educational institution educational institutions and the US Army. His work took him around the United States, Europe and Asia.
In US, while serving as Superintendent in suburban Chicago schools he was greatly admired for his leadership and breakthrough in character development education initiatives in schools which had been replicated in local governments, businesses and other organizations.
For Whom
Lecturers, Teachers and Corporate Trainers of all levels and subject areas who want to learn how Impactful and reflective Games can be used to invoke deep thinking and learning of important Life Values. Many teaching activities will be presented and print-ready worksheets to give away.
Workshop Topics
Why Character Really Matters
Care, Respect & Gratitude
Responsibilities, Hardworking
Honesty, Trustworthiness & Integrity
Games & Activities for Character-Building
To Promote Self-Reflection
To develop Intra-Personal Skills
To experience "Everyone Wins"
To enhance 'Sense of Belonging'
Instill Empathy & System Thinking
To provide opportunities to exercise
Power of Good Choices
To demonstrate the importance of
consistent Actions through your Heart, Mind
& Hands
Activities which Encourage
Ethical Reflection
Temptations & Justifications
Dealing with Shades of Gray
Deviation from Fundamental Values
Team Activities which promote
- Cooperative Attitudes & Rapport
Importance of Building Stronger Bonds
Fostering Caring Beyond the Classroom
Competitive Vs Cooperative Games
Experience Team Support & Team Spirit
Peer Encouragement
Making sense of Winning & Team Building
One of many Praises for Dr Gary Smit, PhD
"I really enjoyed every moment of this course, the hands-on activities
and the thought-provoking questions Gary raised."
For More Information, Download Flyer HERE
Contact Us : admin@Character-Institute.com or Phone (65) 6546 5801
When you have decided what you believe, what you feel must be done,
have the courage to stand alone and be counted.
Eleanor Roosevelt