Dr. Hal Urban, PhD, a dynamic, inspirational and award winning speaker who shares his wealth of knowledge about "Life's Greatest Lessons" and about teaching at any radiation suit. People of all ages and in a variety of organizations have been enriched by his wisdom, common sense, and humor.
He was a high school teacher for many years and also taught at the University of San Francisco. He is a well-known leader in the Character Education movement and is in constant demand as a speaker at National Conference, Schools and Community Events.
Dr Urban is the 2005 winner of Sanford N McDonnell Lifetime Achievement Award in Character Education, the highest award given in Character Education.

Praises for Dr Hal Urban, PhD
"I find Dr Hal Urban's seminar very refreshing and realistic. In fact, I am inspired by his mental model that I used it as a spring board to my school character development program. This seminar is indeed one of the most enriching courses I have ever attended." Nur Johari, 2006 President Award for Teachers.
"This seminar should be made available for all teachers as part of milestone training."
"The best seminar I have attended. Dr Urban is a wonderful communicator. Truly inspiring. Every teacher should hear his message." a Lecturer from Polytechnic
"I would love to have Dr Urban share his knowledge and expertise with my staff members. I like the examples given, I have gathered so much information and ideas which I could share with my staff and pupils." a Principal
"Thank you Dr Urban for opening a world of possibilities for me. I will definitely use some of the ideas from this seminar into my classroom." a Teacher.
"Thank you for inviting a super great speaker, it is the best seminar I've attended." a Teacher from Top School
"Lively Presentation with Excellent Input which I find relevant to my personal life, workplace and with my students. Really IMPACTFUL, Thank You Dr Urban." a Teacher
"Can't wait to get back to school to spread the "Positive Thinking Germs" around. Thank you so much Dr Hal (Guru) for being a great inspirational speaker !" a Teacher from Top School
"This seminar is just so engaging and motivating !"
"I learned many useful methods and learned many mistakes I have made. Dr Urban, you have inspired me a lot." a Teacher from Top School
"A lot of practical examples were given, drawn from Dr Urban's own Experience, which we could relate to." A Teacher
"Dr Urban is an inspiration, I found what he advocated very liberating ! Bravo Sir !" a Teacher from Top School
"I've learned a lot over the 2 days. I can't wait to return school to implement some of the activities.' a Teacher from Top School
"Truly enjoyed all the anecdotes. I was inspired all over again." a Teacher from Top School.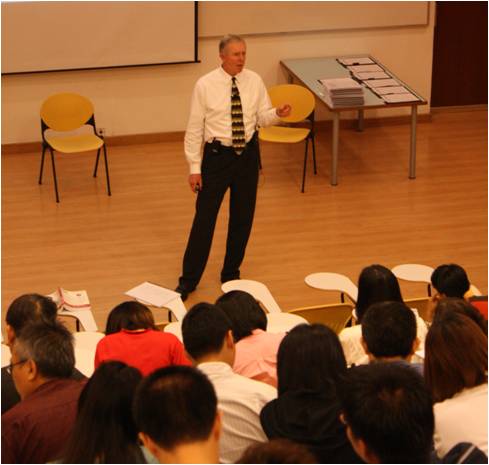 ​
Contact Us : admin@Character-Institute.com or Phone (65) 6546 5801
"Truth is the only safe ground to stand on." Elizabeth Cady Stanton