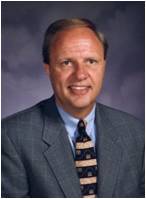 Dr. Gary Smit, PhD served as a school superintendent for 25 years with previous experience as an elementary school teacher and principal. While serving as superintendent in suburban Chicago he successfully led efforts to implement a character education initiative in the schools and throughout the community. The initiative is enthusiastically embraced not only by schools but also in local government, media, law enforcement, sports programs and faith communities.
Dr. Smit now conducts one-day awareness seminars throughout the United States and is a trainer for character development seminars. He also trains the Child and Youth Services staff from every US Army installation in the United States, Europe and the Far East. Dr. Smit is the author of chapters in two recent books on character education and speaks at numerous local, state and national conferences on how character education can be integrated into the life of a school and community.
Praises for Dr Gary Smit, PhD
"Superb Seminar ! What Dr Gary Smit has shared with us is really very useful and I had learnt a lot from him. Thank You"
"I am very grateful for the timely reminder of the importance of teaching Character. Ideas shared triggered me to think about application in my school and I am already thinking of the choices I can make to influence the school community. I also appreciate Dr Smit's generosity in his training materials ! One less obstacle, no 'excuse' for not doing anything." Teacher from Hwa Chong Institution
"Presenter is knowledgeable and very helpful. Sharing was wonderful with examples and scenarios. A lot of thought-provoking videos. He really touched our lives by sharing a lot of what "Character Education" 'is all about." Teacher from Edgefield Pri
"Gary has really made the 2 days seem like only 2 hours, due to his fantastic way of presenting the seminar."
"I really enjoyed every moment of this course, the hands-on activities and the thought-provoking questions Gary raised. He's really generous to share his slides and notes with us. He's got a great sense of humour." Teacher from Hwa Chong Institution
Dr Smit was clear in his delivery and presentation and touched lives by giving us slides and other useful tips. Thank you Really Appreciate it. HOD-PW Edgefield Pri
"Content-Rich seminar with practical ideas for implementation. Motivational Delivery."
"Dr Smit's generous spirit of sharing and caring is absolutely great and admirable." NJC
Presenter gave good examples to emphasize certain facts which made his point clearer.
"Wonderful/Inspirational speaker, all teachers should attend this course, even for a day. It has certainly strengthened my resolve to be a teacher that makes a difference in my pupils' lives."
"Gary is very generous to share his resources and powerpoint slides. Thanks Gary ! He has inspired me to be a model and never give up !"
"In these times where values are disintegrating, this "Educating for Character" seminar is indeed very useful to inculcate good values into children who are going to be our future leaders.
"Helps me to focus and deliver effective character development in my PE lessons" Serangoon Sec
"Very enlightening and encouraging !" Nanyang Polytechnic
"Materials given are practical and useful for immediate implementation in school." Dunearn Sec
"Very Insightful and Inspiring" East Spring Sec
"A good seminar that is worth recommending to others to attend."
"Very inspirational, lively and nice speaker who really brings to life his session by giving real-life anecdotes."
"Plenty of learning nuggets. Able to apply many of the ideas in our schools."
"An inspiring workshop that is beneficial and practical." Dunearn Sec
"Good mix of hands-on activities and lectures. Appreciate the sharing of relevant info."
"I cannot stop thinking of Character Education after Dr Smit seminar. Dr Smit kept me riveted throughout the entire 3 days. Of all the courses I have been since day 1 of my teaching career, I dare say that this is one of the most enriching course that I have gone to.
He reminded me of the writing of J Oswald Sanders – who could bring abstract and difficult concepts of leadership and servanthood into simple terms and codify it.
At the end of the 3 days, I was refreshed, recharged, renewed and reaffirmed about why I am doing what I am doing."Joann Teo, 2005 Outstanding Youth in Education Award.
An Inspiring and motivational speaker who puts theory into practice ! It gives us hope that there are more like-minded people desiring character development in our young. Thank You."
"Gary is very approachable and helpful. His insight to Character Education is Great. Good examples given too. Thanks !"
"Appreciate the empathy and down to earth approach of Dr Smit. He has distilled the essentials of Character Education for leaders"
"Really found this seminar very enriching and fulfilling. Came away with so many pragmatic Ideas ! Thanks !"
"Great Job – Very meaningful even for my personal thinking and life. Thank You So Much."
"A great 3 days and useful and applicable knowledge and insights."
"Thank you Very Much Gary, you've not just taught me something, you've touched my life."
"Dr Smit embodies the character he aims to teach. Very apt indeed"